Our shared values
These values help guide the way we work each day. They are a reminder to always show up for ourselves, for our clients, and for each other.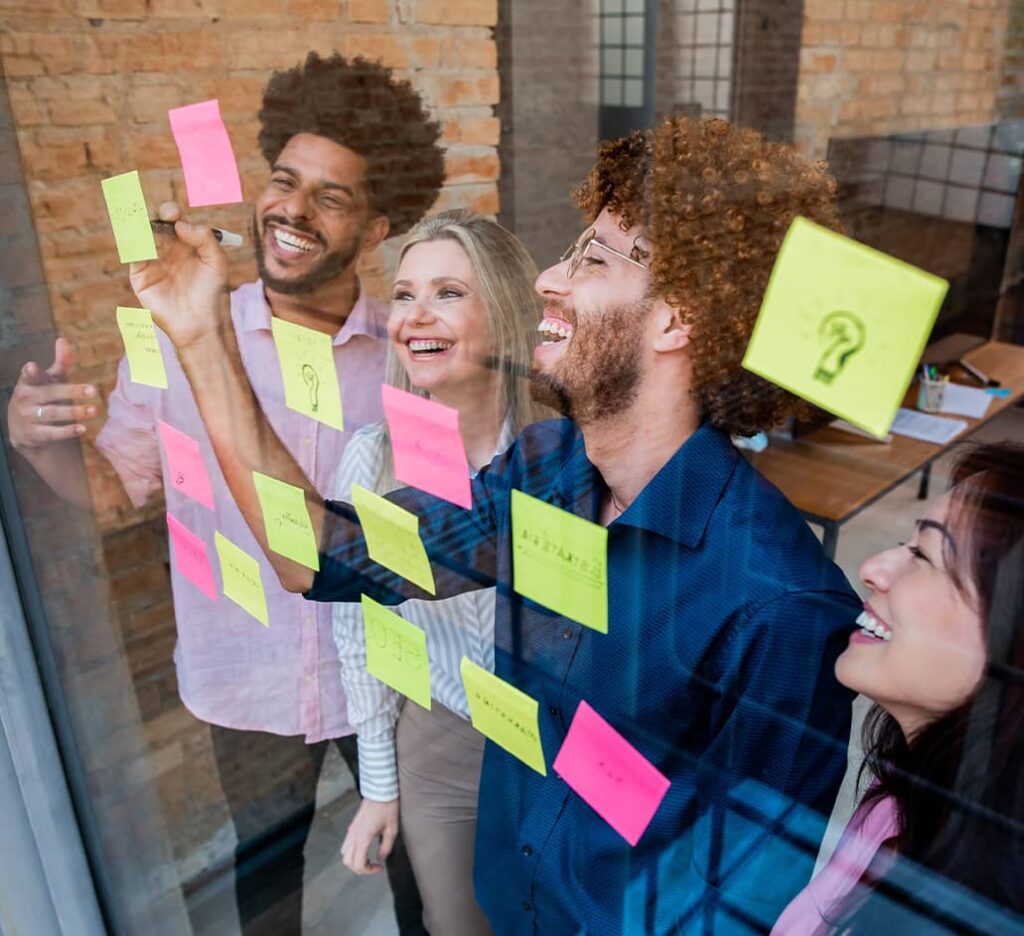 We are open and respectful
Through honest and transparent communication, we create lasting trust and respect for our clients, customers and each other. We are open in our actions and feedback, and actively listen and act upon what our colleagues and clients have to say. Our common goals are clear and we are humble in our achievements. By working together with integrity and acceptance that we are all individuals, we are able to achieve more.
We are adaptable
We are committed to continuously improving and actively seek solutions and embrace new ideas. Our optimism and can do approach enables us to be agile and gives us the courage and determination to try new things. We listen to and learn from each other and our clients, facing our successes and failures with humility and positivity. Through effective change management we remain outcome focused and continuously strive for quality.
We take ownership
We are empowered, supported and encouraged to take ownership when challenges arise. We lead with honesty, consistency and fairness, taking responsibility and being accountable for the outcomes of our decisions. We provide a safe, productive and fulfilling work environment, promoting continuous learning and investing in opportunities to enhance growth through knowledge.
We create possibilities
We are committed to providing outstanding products and unsurpassed service to our customers and clients. Our curiosity and hunger to improve gives us courage to take calculated risks. We use our initiative and drive to creatively solve problems by being innovative and pushing boundaries. We are driven to do what is right, not what is easy, and we give our best in everything we do.
We exist for our customers
Customer outcomes are at the centre of what we do. We are passionate about working with our customers to identify their challenges and are committed to delivering flexible and dependable solutions to ensure they are successful.
Want to join StarVale's friendly, collaborative team?